I do not know what happened to the past few months. Tell me where did the time go? Are you hiding them? I suppose time marches on even if you are not paying attention. However, I've been neglecting my little blog that I was enjoying so much. Things are moving at a slightly slower pace for the moment and with tomorrow being Thanksgiving I've been thinking about the success of this year. I've met some amazing brides, grooms and families – I feel blessed to be a part of a day that is so special. Also it's been an amazing year of meeting and connecting with other local wedding vendors.
I'm so grateful for all the support and friendship that these local designers I've listed them below. So check them out and give them a little love – I love them a ton!!
Brand & Bloom - The lovely Andrea is a fantastic business coach and has helped Crave Design oodles this past year. If your business feels stuck or you just don't know how to get your new business idea up and running, call her today! Affordable coaching sessions that will give you some clarity on where you're headed. I adore this girl and cannot tell you how often I refer back to our coaching sessions to kick start my day.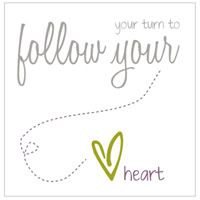 Bridal Bliss - The one. The only. Nora Sheils. If you are looking for a wedding planner she's simply the best of the best. Visit her blog to view beautiful past weddings and for inspiration.  Winner of numerous awards, featured on Little Black Book and Style Me Pretty, frequent wedding guru on local television shows like Good Day Oregon, Nora is an amazing lady.
Photo by Holland Studios – impeccable details by Bridal Bliss
Powers Studios – There are so many outstanding photographers in our beautiful city but Powers Studios has always been just breathtaking to me. They have several photographers in their studio which provides a variety of styles available to couples. You can often find me flipping through their blog and crying – they have such an amazing ability to catch those little details.  Seriously it's all about the details.
Photo by Powers Studios – I love these moments.
Mosca Photo - I have recently fallen head over heals in love with the magical photography of Alice & Josh of Mosca Photo. I told you there were amazing photographers in Portland! Their work is so vibrant and … and … stunning! I have no other words you must go check out their blog and fall in love for yourselves. Seriously go. Now. You're missing out! Then come back because I have other great vendors
Photo by Mosca Photo – stunning!
Paper Bloom – This has been a fantastic year for meeting stationery designers like myself. This is the amazing Paper Bloom owned by the ubber talented Lindsay Zogas. Check out her website to get your paper fix – I know I do! Thank you Lindsay for being a friend and making beautiful wedding invitations. I just adore you!
Invitation by Paper Bloom – 2011 winner of Oregon Brides Best of Invitations
Puddle Jumpin' Cards - Another great wedding invitation designer is Sunny Rickards owner/designer of Puddle Jumpin' Cards. Sunny creates the most beautiful hand carved stamps that she incorporates into her work. Seriously girl how do you do it?!  It's truly one of a kind! Follow her on Facebook to see all her designs. If you are looking for great Christmas cards or gifts this season be sure to check out her site – her letter pressed calendars are gorgeous!
Designed by Puddle Jumpin' Cards –  I love this one!
These are just a few of the amazing vendors I've had a chance to work with and become friends with. They all inspire me and keep me going. On this Thanksgiving I would like to give you all a special Thank YOU! Now go and spend time with your families – those weddings can wait just one more day.
Check back with us as we'll be featuring some more vendors at a later date. I totally didn't have time to list everyone and I'd like to do some special one on one blogs to help couples find the perfect vendor.